Discover more from The Intersection
Musings about journalism, tech and innovation.
Over 1,000 subscribers
Here's a playbook for digital news subscriptions
Lessons from Chicago.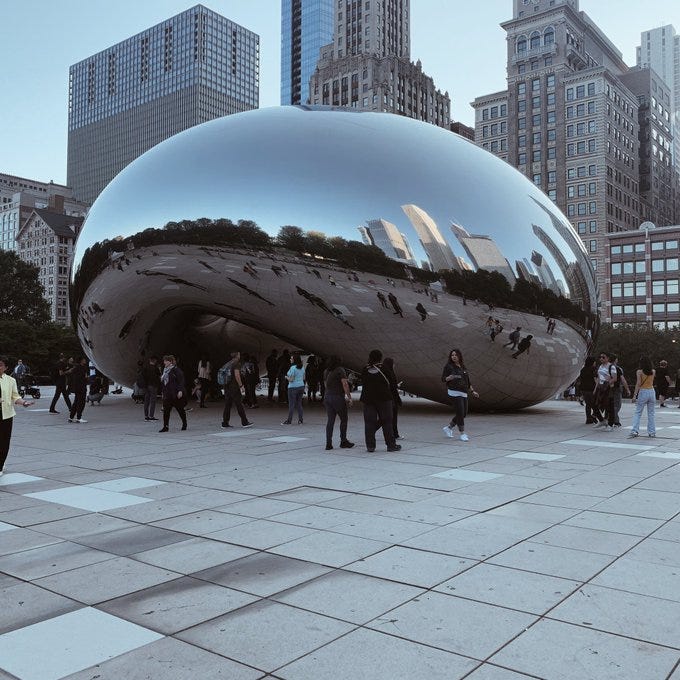 The Bean at Millennium Park in Chicago
An intro. Good Monday morning! A few days ago I got back from Chicago, where I attended the Elevate! conference, which focused on what local media can do to "elevate" digital strategies to higher altitudes, with the best possible customer experiences and strongest possible results. The conference was put on by the Local Media Association and Local Media Consortium.
When I wasn't learning and networking at the conference, I got to do some sightseeing around Chicago, including a trip to The Bean and of course, deep-dish pizza.
Talk to me. Drop me a line at @adriana_lacy, shoot me an email or simply reply to this email.
---
Well, let's get to it. I learned lots of things at the Elevate! conference, but what really stood out to me was the work that the Google News Initiative is doing. Along with FTI Consulting and the Local Media Association, the Google News Initiative developed the Digital Subscriptions Playbook, which focuses on five key questions that the organizations believe are critical to a successful digital transformation and subscriptions.
Some highlights
The report cites digital subscriptions as the most important priority for media organizations. While print advertising continues to decrease, digital advertising is becoming flat while digital news subscriptions offer a significant growth opportunity.
So, how do publishers get to a point where digital subscriptions are a major source of revenue and offset other forms of advertising? The report focused on three key enablers: people, process and technology.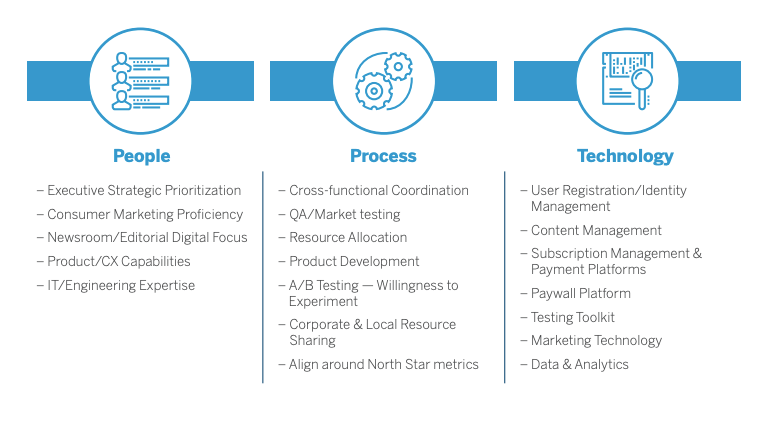 The bottom line: "Executing a comprehensive business model transformation is a significant challenge that is often exacerbated by competing priorities in a resource-constrained environment. However, getting started, and doing so quickly, is critical to successfully complete the transition."
---
Some media reads. Here are a few reads I thought were interesting this week:
"Pageviews are so easy to game," said Ray Rivera, managing editor of The Seattle Times. "What we've found with stories that prompt people to subscribe is they're exactly the kinds of stories that, as journalists, we want to be doing anyway. They're important watch-dog stories, in-depth narratives, politics stories; they're stories that are right within our mission."
The findings in this report show that U.S. local news pages have seen significant increases in interactions per post, despite consistent post output. This indicates that local news pages are seeing higher returns on their Facebook investments year over year.
"The platforms are finally recognizing the massive role they play in our ecosystem and that pretending that they are neutral distribution channels just doesn't wash with regulators or with the public either," said Lydia Polgreen, editor in chief of HuffPost.

A song for the week
Did you know this song has almost reached one billion views on YouTube? It's not uncommon for new songs to pass that threshold, but to date, only three songs from the entire 20th century have reached that mark. Read more about the success of the 34-year-old song from Rob Tannenbaum in the L.A. Times.
A tweet for the week
You hate to see it.
A story for the week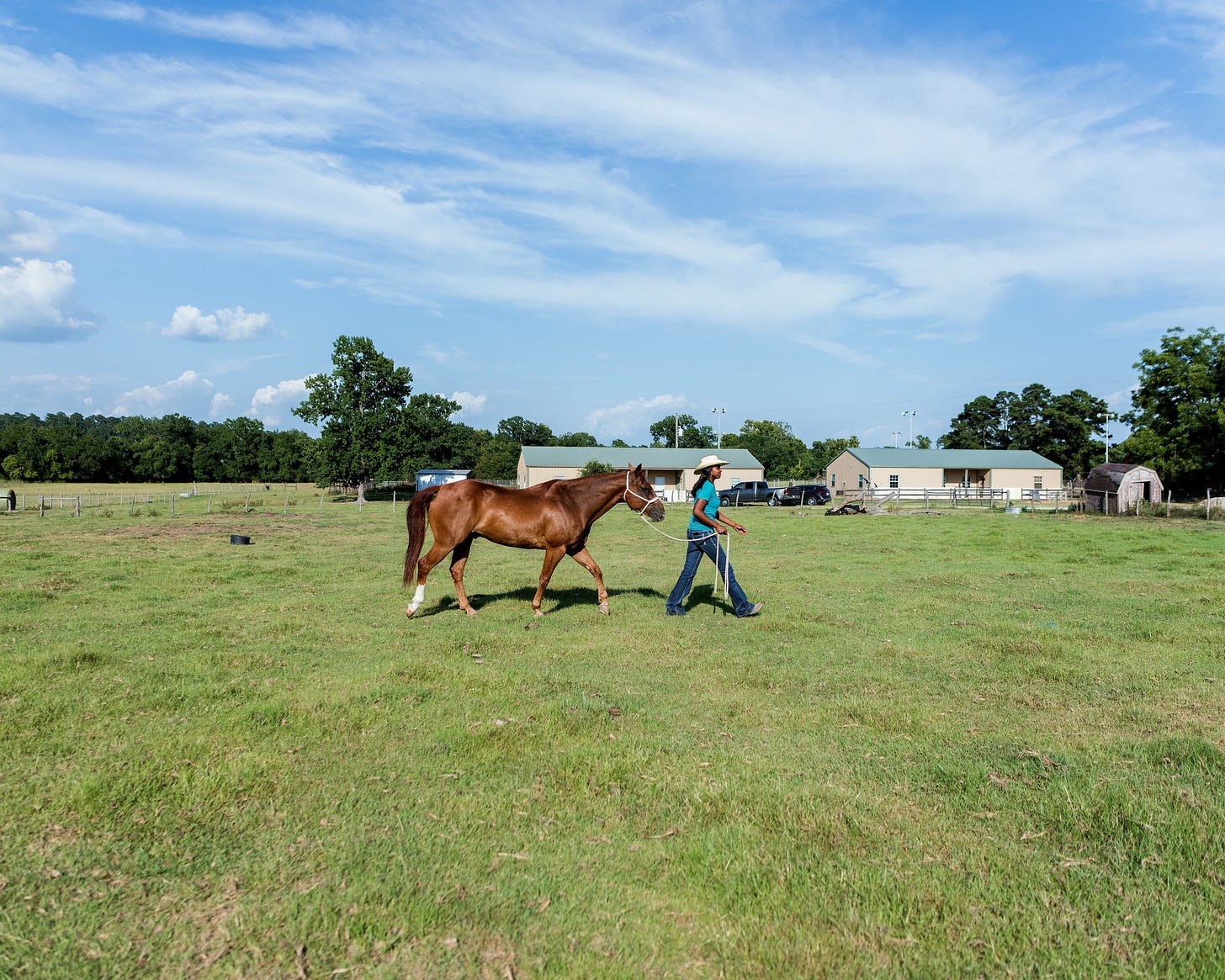 Bryant walks her horse, Cody, on her farm near Point Blank, Tex. 📸: 

Walter Thompson-Hernández/The New York Times
"Cowboy and cowgirl culture is really popular right now," Bryant said, after black riders having gone unnoticed for so long. "We're all getting more recognition now."
---
👋 That's all for this week. See you next week.
---
P.S. — To all educators and students: I did a presentation this past weekend at Pepperdine University on how college students can leverage college media both professionally and personally. Feel free to use any or all of it.