Discover more from The Intersection
Musings about journalism, tech and innovation.
Over 1,000 subscribers
Too much news?
For some readers, maybe.
An intro. Happy Monday. Adriana here. It's been awhile. After a few weeks off, I'm back with my newsletter. If you haven't noticed, it's on a new platform. I've moved my newsletter over to Substack for a few reasons. the platform is extremely simple and clean. I can also run a blog in conjunction with the newsletter, and there are features that can prompt discussion, which I hope can be a vital part of my newsletter.
For those who have already subscribed, you didn't get my welcome email that I sent out to new subscribers. Here are the important points:
Journalism is complicated. I'm a journalist that has a lot of thoughts about the work I do, questions about the industry and the role we play in our democracy.
The Social Status is where I'm going to attempt to answer them. With newsletters delivered to your inbox and blog posts on my page, I'm hoping someone can learn something.
It won't be a one way street. I really want to hear from you. And other people. I want to know your thoughts on the industry. What you're interested in. What you don't understand.
You won't always hear from me. I'm lucky to have a bunch of friends in this industry who are way smarter than me, and can provide even more thought-provoking ideas.
I'm coming to you. You will start receiving updates right here in your inbox. You can also log in to the website to read the full archives and other posts as they are published.
Talk to me. as always, there are tons of way to reach me. you can follow me on twitter, follow me on instagram, like me on facebook or email me.
---
Well, let's get to it. I work in media, and sometimes I'm just overwhelmed by news. It's everywhere. On our phones. On our computers. On our televisions. In fact, I was at the DMV a few weeks ago and even those screens were showing news roundups.
I read an article this morning from Nieman Lab's Joshua Benton about why some people avoid news. He summed it up perfectly:
News, you may have noticed, isn't that great at generating happiness these days.
In fact, the article goes on to list some of the reasons why Americans avoid news based off of a study , with reasoning such as "It can have a negative effect on my mood" (57 percent) and "I can't rely on news to be true" (35 percent).
Benton concluded with this thought: In that context, many people decide, as rational economic actors, they're better off without us. How can we convince them otherwise?
So, what are some ways that we can convince people that news is valuable to their daily lives? What is your media organization doing to show that news is worth paying for? Let me know below, and I'll include a few answers in next week's newsletter.
---
some media reads. How the media will cover 2020 is the new black. Let's read about it.
Seven scenarios — from faked scandalous audio to voter intimidation to imagined journalistic corruption — show the sorts of misinformation disruptions that could be coming.
Journalists have no idea how the 2020 election will play out. And that's a good thing.
After the massive media failures of 2016, this campaign feels like a crucial test for American journalism.
---

A song for the week
If you want a song to start your week on the right foot, check out this one. I'd never heard of the Dutch rapper Frenna before the song popped up on my Spotify discover weekly playlist. but the upbeat track is definitely a great cure for the Mondays.
A tweet for the week
You know who you are.
A story to start the week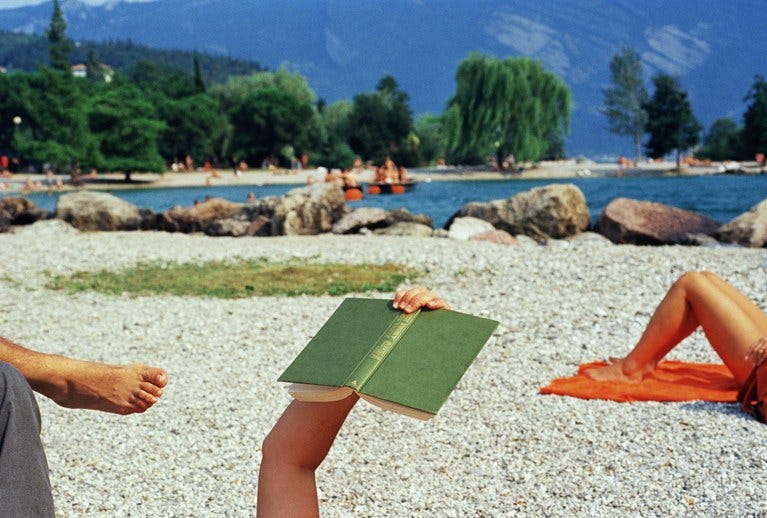 The adjectives that loop around these titles are often simply descriptors of summer-ness: airy, buoyant, salty, sunny, breezy. 
---
That's all for this week, folks.